One-stop resource for all of your stores and provisions.
Chittagong | Mongla | Matarbari
Professional Service by Ship Supply Wing of Panocean Group
Ship Chandler for Quality Supply at Chittagong
Service 24-hour basis, 365 days of the year in all weather conditions and circumstances
Ship's calling at Chittagong port and anchorage requires quality Ship Chandler service for a quality product.
Panocean Group pleased to launch Ship Supply wing with competitive pricing strategy at Chittagong, Matarbari and Kutubdia anchorage. We never compromise with quality and quantity. Shipowners or manager looking for the best quality provision, bonded store, safety or deck equipment at a competitive price with quality, then Panocean Group's supply wing probably the best option. We value your and our time as well. Whether it is the vessel or off-shore projects at Chittagong anchorage, we ensure in-time delivery against cash onboard by Master, or through DA desk or remittance directly from Principals.
Why Panocean service for your vessel when there is any requirements for quality ship chandler at Chittagong and anchorage? 
Our purchasing department team comprises honest people who understand their ethical responsibility. Examines the quality issues more carefully. We always source products from quality stores to ensure that the correct balance of price and quality is always achieved. 
Since 2003, Panocean Limited providing cost-effective comprehensive service at Chittagong port and anchorage area for all types of repair work. In case, any service is not covered within Panocean professional expertise coverage, then we will assign our associate partners who are also experienced for more than 10 years and work for us ensuring all quality. 
We are not Cheap, We are Competitive.
No Credit Facility | Payment On Board Vessel After Supply

Quality Never Compromised for Pricing or obtaining order.
+8801824923983, +8801316396641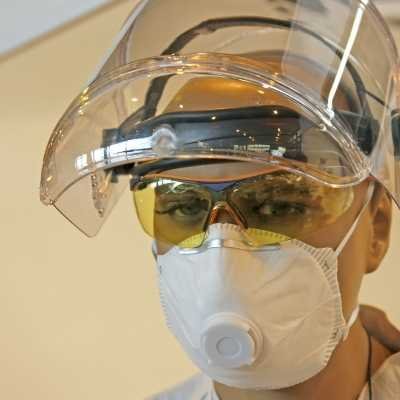 Provision
Fresh, frozen, chilled, tinned; local and imported
Baking products and fresh bread
Fresh dairy and long-life alternative products
Fresh and canned meat, fish, fruit and vegetables
A wide assortment of cold cuts and fast food products
A wide variety of cereals
Dry Provisions
Bonded Store
Cigarettes and Tobacco
Liqueurs and Spirits
Table wine
Beer and soft drinks
Sweets and desserts
Perfumes and extra items
Deck, Mechanical & Engine Spares
Marine paints and chemicals, Lubricant Oils
Electrical equipment
Safety equipment
Life rafts maintenance, service and supplies
Hatchcover tape, available in sizes 3″ / 4″ / 6″
Brown Tapes
Plastic/Tarpauline/Craft papers
Cabin stores in different qualities
Ropes, hawsers and wire cables
Valves
Oil joint Sheet
Rubber joint sheets
Safety Equipment
SOLAS and MMD approved safety equipment
Immersion suits & Chemical suits
IMO Symbols / Signs
Pyrotechnics
Firefighting equipment including hoses with various types of couplings
AFFF protein foam and powder extinguishers
Breathing devices
We have our own Liferafts Service Station at Gujurat i.e for Kandla / Mundra Port
Lifebuoys and Life jackets.
Reliable Partner for Ship Owners in Bangladesh.
Our official will board the vessel who will have the report of COVID-19 test. We never compromise with the quality issue and master will receive all supply, will issue the report and make the payment onboard or before the vessel's sailing. More about our terms and conditions for marine supply at Chittagong. Please check our marine supply page
Our Principals ( Most Recent)
 We Served for Crew Sign On/ Off, OPA, CTM, Ship Spares In Transit, Tank Cleaning, 
Garbage Offlanding, Fresh Water Supply
Ocean Ship Management Pte Ltd. Singapore.
DD Shipping Ltd., S.A., Russia.
Johann M.K. Blumenthal GmbH & Co. KG,.Germany
Legacy Ship Management Pvt. Ltd. UAE
J.P.Samartzis Maritime Enterprises Co.S.A.
Legacy Ship Management Pvt. Ltd. UAE
Niovis Shipping Co. S.A. Greece
Synergy Oceanic Services India Pvt. Ltd. India.
MARTI Shipping & Ship Management Co, Inc,. Turkey
Blue Seas Shipping S.A
Lpl Shipping S.A
J.P.Samartzis Maritime Enterprises Co. S.A.
J.P.Samartzis Maritime Enterprises Co. S.A.
Equinox Maritime Ltd
Probulk Shipping & Trading
The China Navigation Co. Pte. Ltd  
The China Navigation Co. Pte. Ltd
Equinox Maritime Ltd
Almi Marine Management S.A.
Probulk Shipping & Trading
Mim Maritime Inc
Allseas Marine SA
Istanbul Shipping Co
Seapioneer Shipping Co. Ltd
Access Shipping Ltd.
Legacy Ship Management Pvt. Ltd.
Sinosea Global Shipping Co. Ltd
Lianyi Shipping
Seapioneer Shipping Co. Ltd
Gp Global Apec Pvt. Ltd.
Orhan Shipping Pvt. Ltd.
Wallem Group
Pola Maritime Ltd.
The Marti Shipping
Vaishno Risk Management LLP.
The Geo Service Maritime Pvt. Ltd.
Waypoint Port Services Private Limited.