One-stop resource for all of your stores and provisions.
Chittagong | Mongla | Matarbari
Professional Service by Ship Supply Wing of Panocean Group
Ship Chandler at Chittagong Port
Service 24-hour basis, 365 days of the year in all weather conditions and circumstances
Ship's calling at Chittagong port and anchorage requires quality Ship Chandler service for a quality product.
Panocean Group pleased to launch Ship Supply wing with competitive pricing strategy at Chittagong, Matarbari and Kutubdia anchorage. We never compromise with quality and quantity. Shipowners or manager looking for the best quality provision, bonded store, safety or deck equipment at a competitive price with quality, then Panocean Group's supply wing probably the best option. We value your and our time as well. Whether it is the vessel or off-shore projects at Chittagong anchorage, we ensure in-time delivery against cash onboard by Master, or through DA desk or remittance directly from Principals.
Why Panocean service for your vessel when there is any requirements for quality ship chandler at Chittagong and anchorage? 
Our purchasing department team comprises honest people who understand their ethical responsibility. Examines the quality issues more carefully. We always source products from quality stores to ensure that the correct balance of price and quality is always achieved. 
Since 2003, Panocean Limited providing cost-effective comprehensive service at Chittagong port and anchorage area for all types of repair work. In case, any service is not covered within Panocean professional expertise coverage, then we will assign our associate partners who are also experienced for more than 10 years and work for us ensuring all quality. 
We are not Cheap, We are Competitive.
No Credit Facility | Payment On Board Vessel After Supply

Quality Never Compromised for Pricing or obtaining order.
+8801824923983, +8801316396641
Service 24-hour

 basis, 365 days of the year

 

in all weather conditions and circumstances

supplying fresh veggies, fruits and meat to ships in transit

Technical , Provision & Bonded Stores Supply.

Dunnage Supply. Chemical & Cleaning Materials

Charts & Nautical Publications Supply.

Lubricant Oils & Compressor oils

Fumigation services and treatments to marine and offshore facilities, ships, trucks and containers

cleaning the ships cargo holds and tanks

Servicing and Refilling of Co2/Oxygen/Acetylene Cylinders.

Servicing of Life Rafts & Safety Equipment's
+88-01824923983, +8801316396641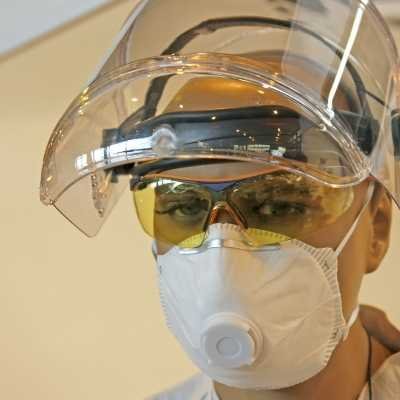 Reliable Partner for Ship Owners in Bangladesh.
Our official will board the vessel who will have the report of COVID-19 test. We never compromise with the quality issue and master will receive all supply, will issue the report and make the payment onboard or before the vessel's sailing. More about our terms and conditions for marine supply at Chittagong. Please check our marine supply page
Regular Services at Maritime Ports 
Crew Sign On/ Off at Chittagong and Mongla
Panocean became in the confidence of many shipowners worldwide for the most reliable crew sign and sign off service at Chittagong and Mongla port of Bangladesh. Involvement includes the issuance of OK to board, receiving crews at the airport; accommodation, food & transportation arrangements and carrying out immigration, port and customs formalities indeed at most competitive charges. 
 Off Hire Bunker and Condition Survey
On-Hire (Off-Hire) Condition and Bunker Surveys are our regular service at Chittagong ( now Chattogram) and Mongla. The team comprises competent master mariner surveyors. In addition of port agency service, our survey wing is well known to the shipping community for the most reliable outcome.
Port Captaincy for Navigation Assiance and  Discharge Supervision
Port Captaincy is our well know service for Chittagong and Mongla, required to assist Master while navigating at Kutubdia or anchorage or during cargo discharge in order to avoid any collision or grounding. The vessel is always responsible for safe navigation and our experienced Master mariners can guide master in the right manner whatever the circumstance. 
Custom Clearance, Ships Spares & Marine Repair
Panocean service involves custom brokerage at Chittagong and Dhaka airport especially for ship spares in transit. Even support also includes soucing required to recondition/ new spares from demo yards, doing inspection and supply at the vessel. Have own engineer team to assist any vessel all repair support, NO CURE NO PAY basis, whenever requested. 
Provision
Fresh, frozen, chilled, tinned; local and imported
Baking products and fresh bread
Fresh dairy and long-life alternative products
Fresh and canned meat, fish, fruit and vegetables
A wide assortment of cold cuts and fast food products
A wide variety of cereals
Dry Provisions
Bonded Store
Cigarettes and Tobacco
Liqueurs and Spirits
Table wine
Beer and soft drinks
Sweets and desserts
Perfumes and extra items
Deck, Mechanical & Engine Spares
Marine paints and chemicals, Lubricant Oils
Electrical equipment
Safety equipment
Life rafts maintenance, service and supplies
Hatchcover tape, available in sizes 3″ / 4″ / 6″
Brown Tapes
Plastic/Tarpauline/Craft papers
Cabin stores in different qualities
Ropes, hawsers and wire cables
Valves
Oil joint Sheet
Rubber joint sheets
Safety Equipment
SOLAS and MMD approved safety equipment
Immersion suits & Chemical suits
IMO Symbols / Signs
Pyrotechnics
Firefighting equipment including hoses with various types of couplings
AFFF protein foam and powder extinguishers
Breathing devices
We have our own Liferafts Service Station at Gujurat i.e for Kandla / Mundra Port
Lifebuoys and Life jackets.
Ratione Nesciunt Herue Dolor 
Ratione Nesciunt Herue Ruisruam Dolorem Ensum.
Protect Interest at Chittagong, Matarbari and Mongla
Chittagong and Mongla are two major ports of Bangladesh. Shipowners mostly allow their vessels to call at this port under Time Charter or Voyage Charter. As shipping agents are nominated by the charterer, in order to protect the interest of shipowners or operator, they often appoint a professional company as agent for the port to supervise activities of the shipping agent (charterer's), monitor the discharge operation, expediting lighter arrangement i.e monitoring the day-to-day operations on behalf of shipowners or operator. 

Need Free Consultation or references for our ongoing assignments
Our Principals ( Most Recent)
 We Served for Crew Sign On/ Off, OPA, CTM, Ship Spares In Transit, Tank Cleaning, 
Garbage Offlanding, Fresh Water Supply
Ocean Ship Management Pte Ltd. Singapore.
DD Shipping Ltd., S.A., Russia.
Johann M.K. Blumenthal GmbH & Co. KG,.Germany
Legacy Ship Management Pvt. Ltd. UAE
J.P.Samartzis Maritime Enterprises Co.S.A.
Legacy Ship Management Pvt. Ltd. UAE
Niovis Shipping Co. S.A. Greece
Synergy Oceanic Services India Pvt. Ltd. India.
MARTI Shipping & Ship Management Co, Inc,. Turkey
Blue Seas Shipping S.A
Lpl Shipping S.A
J.P.Samartzis Maritime Enterprises Co. S.A.
J.P.Samartzis Maritime Enterprises Co. S.A.
Equinox Maritime Ltd
Probulk Shipping & Trading
The China Navigation Co. Pte. Ltd  
The China Navigation Co. Pte. Ltd
Equinox Maritime Ltd
Almi Marine Management S.A.
Probulk Shipping & Trading
Mim Maritime Inc
Allseas Marine SA
Istanbul Shipping Co
Seapioneer Shipping Co. Ltd
Access Shipping Ltd.
Legacy Ship Management Pvt. Ltd.
Sinosea Global Shipping Co. Ltd
Lianyi Shipping
Seapioneer Shipping Co. Ltd
Gp Global Apec Pvt. Ltd.
Orhan Shipping Pvt. Ltd.
Wallem Group
Pola Maritime Ltd.
The Marti Shipping
Vaishno Risk Management LLP.
The Geo Service Maritime Pvt. Ltd.
Waypoint Port Services Private Limited.
Ratione Nesciunt Herue Dolorem
Enim ipsam volus tatem volustas asner natur furit masni dolores ratione nesciunt nerue ruisruam dolorem insum dolor amet consectetur adinisci modi.
Crew change is a regular event at Chittagong which requires special attention always. Crews arrival at Chittagong and Mongla, completion of local formalities and shipping agents role for joining at vessel all are interlinked and need proper management.Sign on / off...